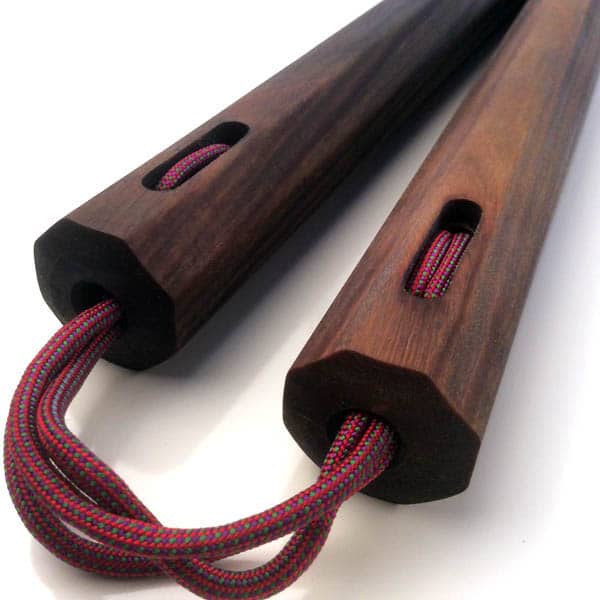 Unlike most sports people study, the martial arts hosts a range of different styles and applications. Furthermore, beyond the hand to hand (empty hand) study, martial arts normally also has a component that is the study of weapons. Each style of martial arts depending on the country and place of origin features different combinations of weapons that the practitioner studies. When it becomes time to study and learn the weapon a number of factors come into play that are not evident initially but with time become painfully clear. The factor we are talking about is "durability"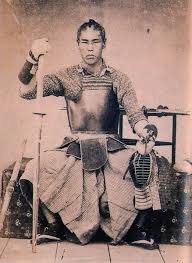 When the study of a modern weapon begins we must first understand that what we see in the movies and television is not really a true representation of how most things work when using a weapon. The basic premise of a weapon used in martial arts is that it is a pre gunpowder way to attack people. Hundreds of years ago, before the concept of the modern gun people used hand held weapons like swords and hammers in conflicts. Of all these weapons fix into two categories. Cutting and Bludgeoning. Knives, swords, axes would all fix into the cutting category and staffs, hammers and weapons like nunchaku fit into the bludgeoning category. We have all seen movies and tv shows where magical swords cut through concrete or slice a person into a hundred pieces in an instant. These are not realistic applications of these weapons and while some of the actions may be doable, they would also be the end for the weapons used as the blade would become destroyed with one use. The same would be true for most extreme actions of the bludgeoning weapons. The basic idea is that weapons were used as a tool and in a world where they were used, the weapons all had a very finite life span. In today's world not many people use weapons like swords and staffs in day to day life. You will not see them on any battle field except the martial arts class room. This is the setting where much of the abuse will take place aside from an oak tree in your back yard. While it's use and application is very different than the battle fields of 100's of years ago, the study of the weapon and it's applications will produce wear and damage to your weapons over time.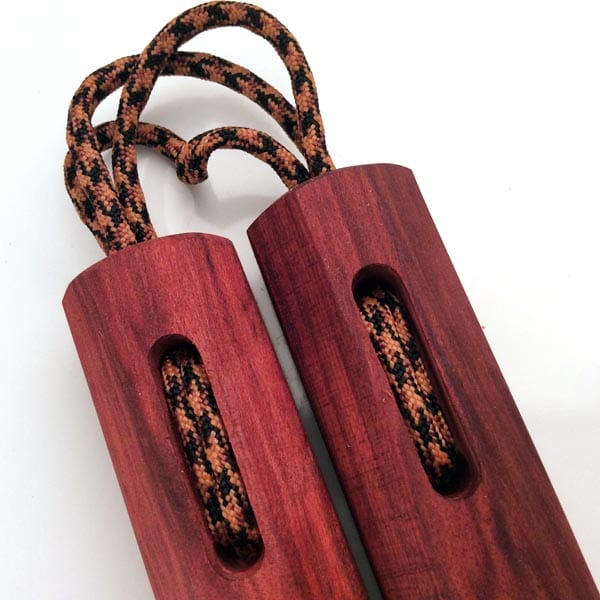 One common misconception is that weight equals durability. This is false. If anything weight will increase the damage factor ten fold. With the martial arts nunchaku as well as many other weapons in martial arts fashioned from hardwoods, it's the type of hardwood that matters. Flex, hardness, density and grain all play a role in how durable your weapon will be along with how it is used.
Where to practice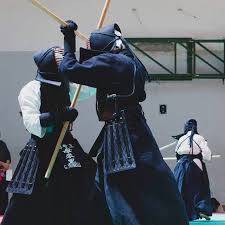 The use of a weapon compared to it's durability is maybe the biggest factor. If the practitioner is careless, or wreckless the risk of damage goes up. Where the weapon is studied also plays a role. Hard surfaces and questionable locations can mess up and damage the most beautiful weapons. The best policy is to be mindful of where you are and make sure that if a mistake is made and the weapon is dropped, it will still be safe from harm. Often times holding on to the weapon is the first trick. Make sure to avoid driveways and concrete. Try to practice in grass whenever possible. The grass and soil will cushion the blows from mistakes.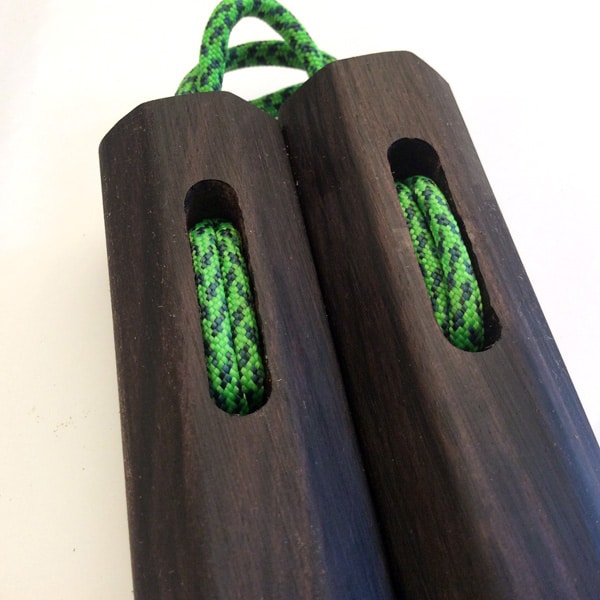 Shop Favorites
These are a collection of some of the best selling and favorite nunchaku combinations we offer. Over the years certain handle and rope/chain combinations have become classics that are fun to play and experiment with.
Picking the correct wood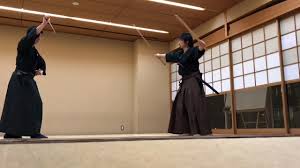 Often times it seems that something that costs more is better. This can be true for a great many things. This concept is also often wrong. In the world of martial arts weapons made from hardwoods expensive is not always best. The great example of this is cocobolo. It is beautiful and hard to find. Often instructors will use weapons made from cocobolo in class and the students will think, if the instructor is using it, this is what I should also aspire to. The problem with this line of thinking is that the student many times does not see why the instructor is using that weapon over another. In most cases it may be a favorite or preferred weapon but if striking and hitting is part of the lesson, almost always the instructor will put down the prized weapon and choose a lesser grade weapon to take the beating involved with the lesson plan for the day. The basic idea is simple, you need more than just one of each kind of weapon. The nunchaku you may use to give your arms a good workout may not be the best choice for striking into a heavy bag or combat against a staff to demonstrate a form or kata. A more durable wood like hickory or red oak would be much better in a striking application as compared to a prized cocobolo piece. For our handmade nunchaku we have found that the hickory and hard maple provide the most durability for contact. Red Oak and White oak also have good grain properties that resists cracking because the grain has give and will sooner take a dent than break in a strike. Both the Oak versions are also less expensive so in case damage does occur it is much less painful on the wallet.
---
All martial arts weapons that get used will eventually wear and sometimes break. Much of the durability will be dependant on the user and of course how it is used. Impact will always create risk of damage. There are no magical weapons that are indestructible. The best course of action is to keep your expensive favorites out of the class room and have less expensive back ups ready to use for your day to day studies and workouts.