Shipping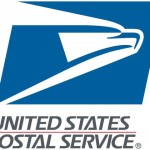 Packages are generally dispatched within 12-72 hours depending on how busy the shop orders are. Any alterations can add time to this process. After receipt of payment you will receive an order conformation email. If you do not get this email, please check your spam folder and double check the email address used at check out.
All orders are shipped via your choice of USPS or UPS. When your package ships you will receive a 2nd email from us to your provided email address stating it has shipped. (Please check your spam folder) Please NOTE: The Email address you provide is the one we send your order update to.
Free shipping when offered in the United States is USPS first class. There is now tracking on this shipping method. Priority mail in the United States is 2 day or 3 day select and based on cost, is the fastest shipping for the money. Please note that shipping times are from the time the item ships until it's arrival not from the time the order is placed to arrival.
If you prefer delivery by UPS , we offer UPS ground, 2 & 3 day select, and over night air services. Please let us know if you require a signature for UPS. All UPS orders are picked up Monday through Friday for shipping. Shipping fees include handling and packing fees as well as postage costs. Handling fees are fixed, whereas transport fees vary according to total weight and size of the shipment. We advise you to group your items in one order. We cannot group two distinct orders placed separately, and shipping fees will apply to each of them. Your package will be dispatched at your own risk, but special care is taken to protect fragile objects.
WORLD WIDE SHIPPING
We ship from the United States to other countries via the US postal service. While we have no control over your package once it leaves the United States, when available we will update your shipping order with any tracking that is available. A single or double order will generally ship anywhere in the world for about the same fixed price. The cost varies however when shipping heavier items and groups of products. Some packages take longer than others depending on the country and the size of the package. UPDATE 3/1/17: "We have noticed long delays with packages going to the middle east area."