Cocobolo Dust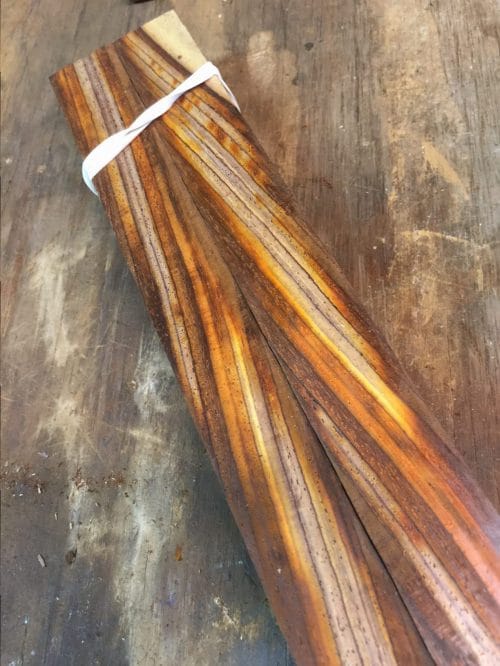 Oh my, it is so hot outside in north America this summer.  Right now in the north east the humidity has taken over completely.  Day and night it is 100 % in charge.  It's pea soup at 5:30am, and it just gets hotter and stickier as the sun crosses the  sky.  There is only like one guy that I know who isn't bothered by this at all.  Not to worry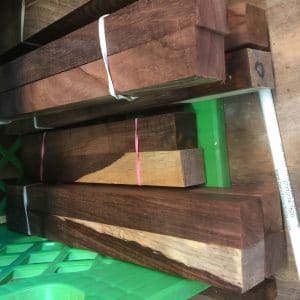 , the last 2016 batch of  nunchaku are on the way.  We spent the weekend doing the ruff cuts and hard routes and Cocobolo dust.  Soon the next batch will be at the sanding stations.
Cocobolo dust is one thing that is hard to deal with.  Most people don't know that the saw dust is poisonous.   It has a strong smell when it's cut and creates a red dust power that gets on everything. I can tell you is to horrible.  In the shop the saw dust can get crazy.  We cut and expel a lot of wood.  Add the 72% relative humidity and 92 degrees F, it makes the cocobolo dust cling to your skin and turn to a paste.  I have to take breaks and continuously wash off while cutting this wood.  Not much fun, but the only path to the beautiful and colorful wood becoming a set of nunchaku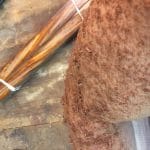 .
This time around we will have cocobolo featured but we will also have some other great woods like zebra, bloodwood, red oak, and locust.  Small and slim models with some of the high end woods and our new highly searched for "nunchaku stringing packet".  I'm planning three complete batches to be for sale between now and Christmas so there will be plenty to go around for everyone.  As always each is handmade, never stained and we sand, oil and string every pair.  It's without question and best nunchaku value for the practicing martial artist and best of all, they are made in the USA.