3 days left for shipping by Christmas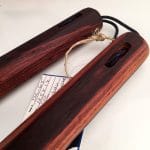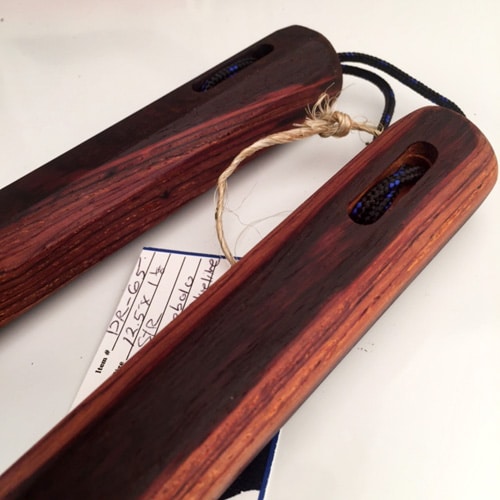 As 2016 draws to a close we are rapidly approaching our last three shipping days to have your nunchaku arrive by Christmas. This year we have grown more than expected and because of that, next year is going to be full of wonderful nunchaku surprises. We will be introducing our first USA produced chain linked nunchaku. This is a big deal! In the 15 years I have been making nunchaku for friends and fellow students and now for the world on USA Nunchaku, we have been asked many times to produce chain linked nunchaku. Thankfully we now have the means to do this in a way that is going to be quality in our new product, and satisfy everyone who loves the feel of the chain rather than the traditional rope connection. Look for the first models to be released in February-March of 2017.
More Cocobolo to come. In 2016 we have secured a great source for the beloved cocobolo hard wood. You will see them as a regular throughout the year in all of our short batches. In addition to that we will feature more red oak is a larger range of sizes including tapered, the addition of more Black Locust hardwood and in time all of these available to chain linked nunchaku.
While some of the exotic hardwoods are obviously imported to our American wood distributors, we try to make every single item used to make our product come from companies who make and manufacturer their product in the United States. This goes for all our wood shop materials, the ropes, shipping ect. We take great pride in being a 100% American (United States) made product.
The last sale of the year will be wrapping up this week, again anything shipped by 21st should arrive on time to all locations on the main land Untied States
Have a Happy Holiday!