Black Friday Nunchaku Sale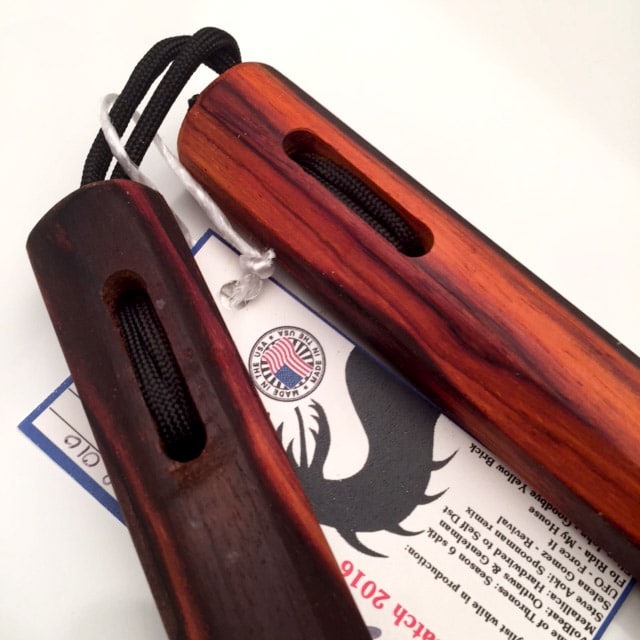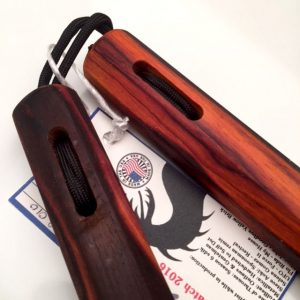 Stop by USA Nunchaku this Black Friday for our 24 hour Black Friday Nunchaku Sale. For 24 hours all cocobolo in stock are 15% off.
Cut from the hard to find dense cocobolo wood, these nunchaku are not only beautiful, they are some of the heaviest strongest sets we offer. The late 2012 batch are cut in a straight octagon shape. Get them while they are here. All are handmade in the United States.
These training weapons are made of top grade and match real weapons in length, size, weight, and feel. These 7.75″ cocobolo nunchaku constructed to be durable, cut resistant, and remarkably stiff, which allow martial artists to master techniques, footwork, and the basic stances. USA Nunchaku's Cocobolo Traditional Octagon Nunchaku are made from cocobolo these nunchaku are all are handmade, shaped, oiled, sanded and strung. Like all of our nunchaku each of one of kind. The weapon you see is the exact one you will receive. 100% made in the United States.