Nunchaku News May 2017
Moving all our Nunchaku to the three Rope Tie
The three rope tie method will be the norm for all nunchaku coming out of our store from May 2017 forward. The 660 para cord colors are expanding too, Summer 2017 will see reflective para cord and glow in the dark para cord available on the nunchaku and in re string packs.
New Exotic woods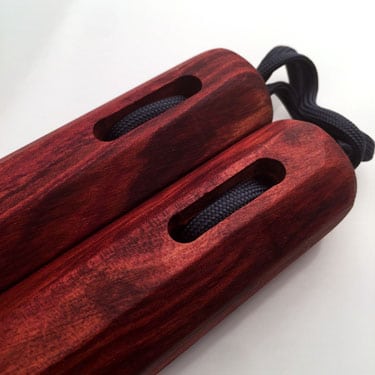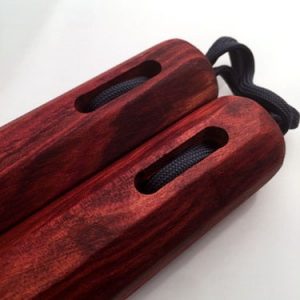 The new woods available are just fantastic. East India Rosewood is the first. It's similar to cocobolo, hard dense and dark in color. Redheart is our second new wood, the grain pattern is as good as it gets, it's a good middleweight nunchaku wood. katalox is our new heavy. Dark in color with interesting pulp patterns it's dense and heavy.
The main base woods will use, red oak and ash will still be available as well as these new exotic woods. Later this summer we will be releasing some other new exotic woods that should make for some great looking nunchaku.
Memorial Day Weekend: Pre release New Chain linked Nunchaku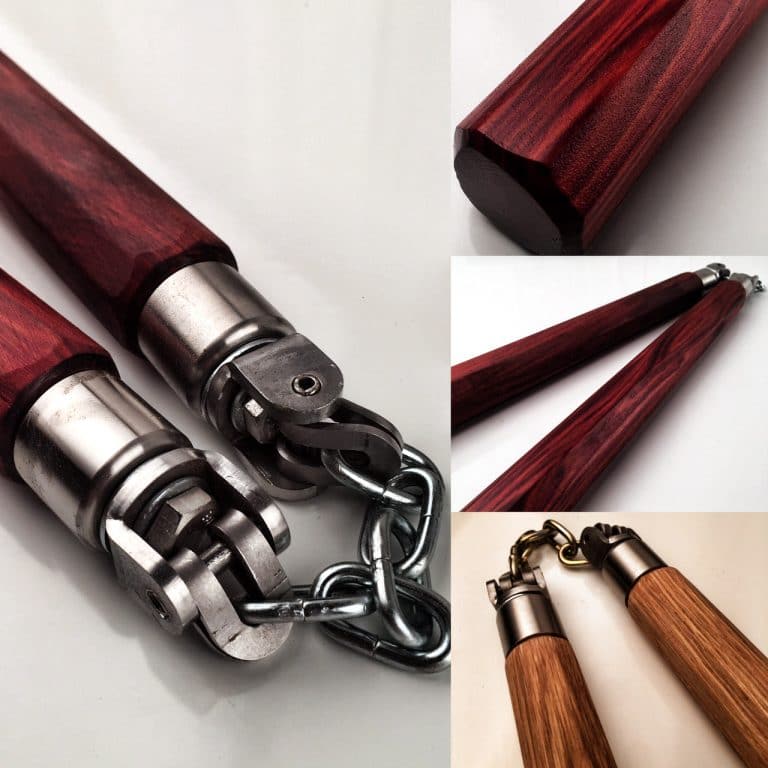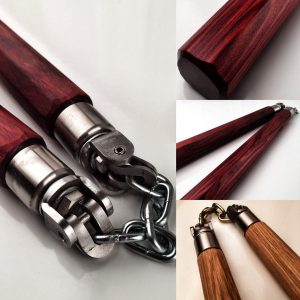 They have finally arrived. The chain linked nunchaku in red oak. The pre release started this week running through the holiday weekend to kick off summer. We are excited and proud to finally offer one of the most requested versions of the nunchaku. The first sets will be from red oak and soon this summer we will be releasing the nunchaku in Red heart, rosewood and cocobolo